June Hingham Events
Posted by Darleen Lannon on Thursday, June 1, 2023 at 10:11:27 AM
By Darleen Lannon / June 1, 2023
Comment
The first day of June has arrived, and oh boy, can you feel it? It's time to dust off those sunglasses, put on your favorite summer outfit, and get ready for an action-packed month of thrilling events.
From glamorous prom nights to enchanting sunset picnics, let's explore the incredible lineup of festivities this month in Hingham.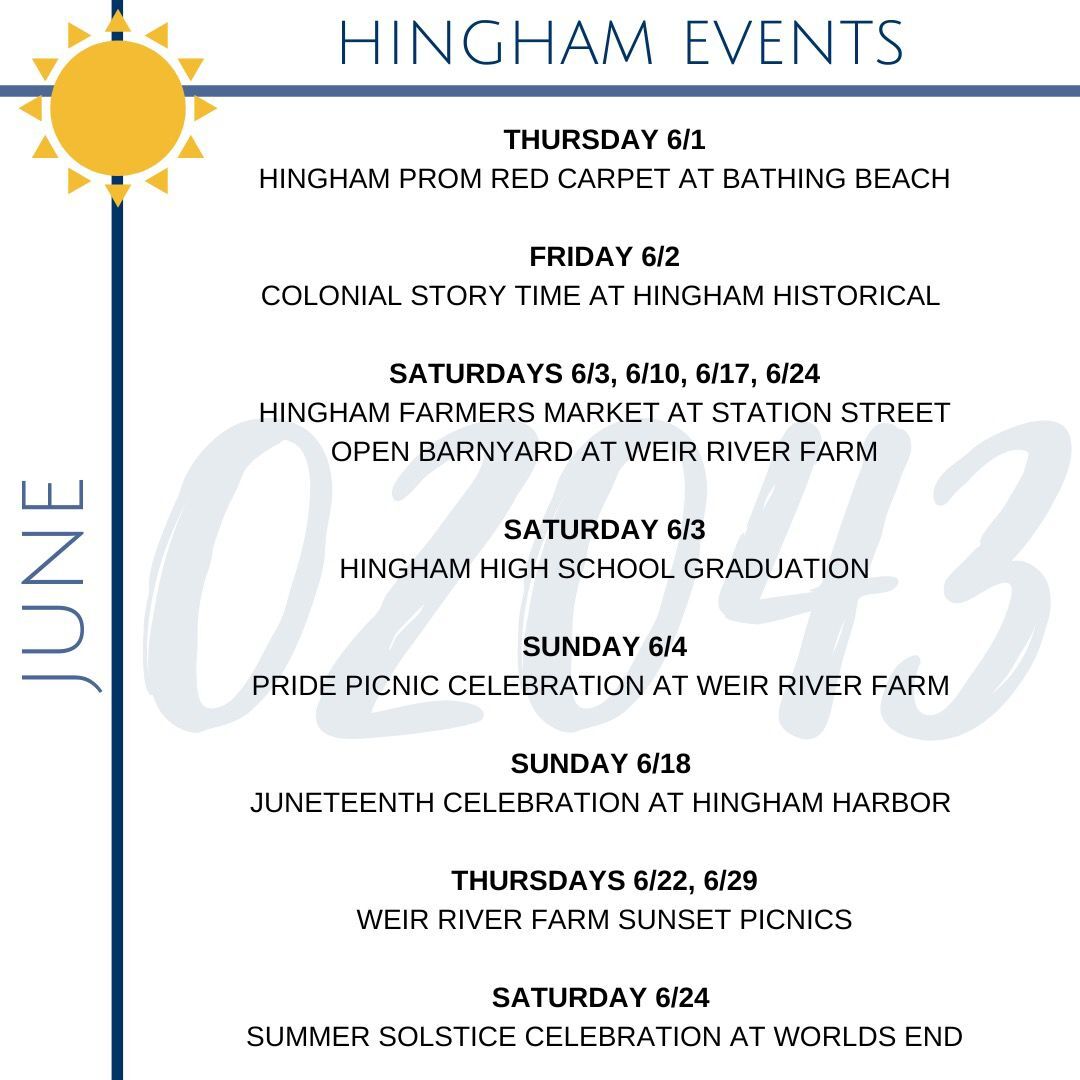 On Saturday, we will witness the culmination of years of hard work and dedication as our beloved students don their graduation caps and gowns. Make sure to mark your calendars for the Weir River Farm sunset picnics, where you can relax in nature's embrace, and don't miss the summer solstice celebration at World's End, where the enchantment of the season comes alive.
So, gear up for the upcoming adventures! Summer is here, and it's time to embrace every magical moment.