Hingham Turkey Trot and Cohasset Thanksgiving Road Race: A South Shore Tradition
Posted by Darleen Lannon on Tuesday, October 31, 2023 at 10:07:52 AM
By Darleen Lannon / October 31, 2023
Comment
As we gear up for the holiday season, there's no better way to celebrate Thanksgiving than by participating in the annual Hingham Turkey Trot and Cohasset Thanksgiving Road Race.These two exciting events have become a tradition for runners of all ages, and they're back in 2023 with even more to offer. Join us in this blog post as we explore the details of these races and how they contribute to the local community.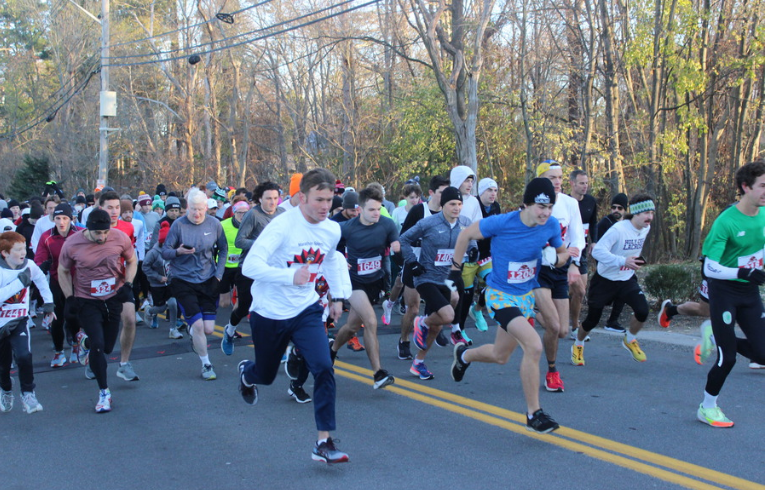 The Hingham Turkey Trot 5K combines fitness and giving back to the community. This year, the event is dedicated to providing a fast, fun, and fulfilling road race for all participants. It's not just a race; it's an opportunity to make a difference. Awards will be given to the top 3 male and female finishers in each age group. Do you have what it takes to be a top finisher?
Race Day Details: For those planning to join the race, registration is available on the day of the event, from 6:00 am to 7:10 am at Hingham High School. Please note that there is a price increase of an additional $5 for late registrants who sign up on or after November 19. The race starts at 7:30 am, so make sure to arrive early to prepare for the run.
T-Shirt and Number Pickup: If you're one of the first 650 pre-registered runners, you're guaranteed a race T-shirt. The T-shirt and bib pickup will take place at Marathon Sports Norwell on specific dates leading up to the race. This is a great opportunity to get your gear in advance and avoid the last-minute rush.
For more details, please visit: www.hinghamturkeytrot.com
The Cohasset Thanksgiving Road Race is another fantastic event for runners in the South Shore. This race also takes place on Thanksgiving Day and is known for its scenic route and community spirit.
Registration Options: The Cohasset Thanksgiving Road Race offers pre-registration options, allowing participants to secure their spots in advance. For those under the age of 19, the registration fee is $25 after November 4, while those 20 and older pay $30. It's a great opportunity to plan ahead and make sure you don't miss out on this festive run.
For those who prefer to register on the day of the event, race-day registration is available. This option ensures that even last-minute participants can join in the fun. Registration closes at 5 a.m. online or can be done in person at Cohasset Town Hall between 6:30 a.m. and 7:00 a.m.
T-Shirt & Bib Pick-up: Just like the Hingham Turkey Trot, the Cohasset Thanksgiving Road Race offers T-shirts to the first 650 pre-registered runners. The dates for pickup are November 21st and November 22nd, at Cohasset Recreation.
So, lace up your running shoes and be part of these Thanksgiving traditions that make a positive impact on the South Shore community. Darleen Lannon Real Estate is proud to support community events like these that enrich the lives of residents in the South Shore area. We wish all participants a fantastic Thanksgiving and a memorable racing experience.