Hingham Single Family Home Sales
Posted by Darleen Lannon on Friday, November 5, 2021 at 2:07 PM
By Darleen Lannon / November 5, 2021
Comment
As of October 31, 2021, 231 single family home have sold in Hingham. Compare that to 233 in 2020.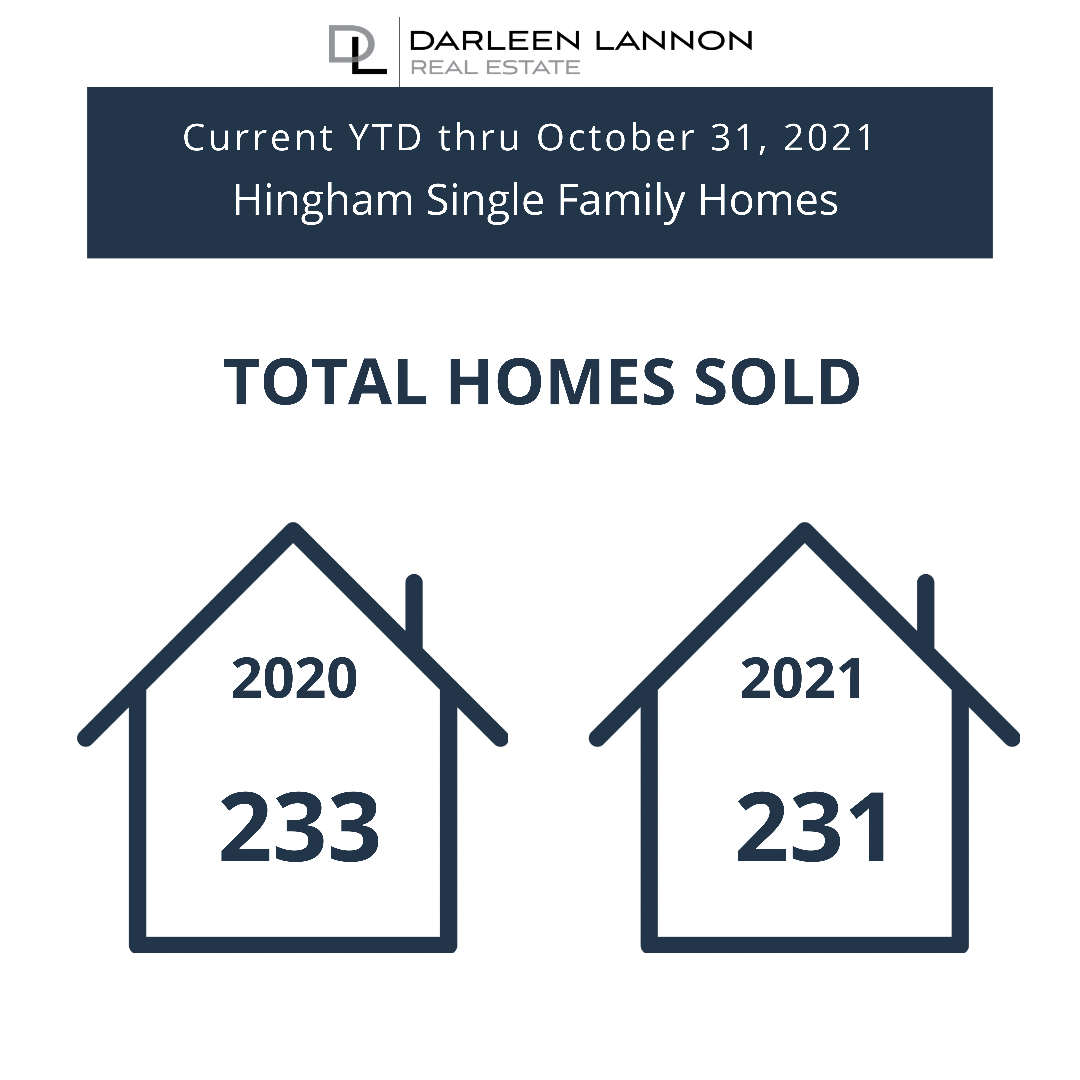 The big difference between 2020 and 2021 is in the Median Days to Offer. In 2020, the MDO was 13. In 2021, the MDO is 5!!! Homes spend less time on the market before accepting an offer.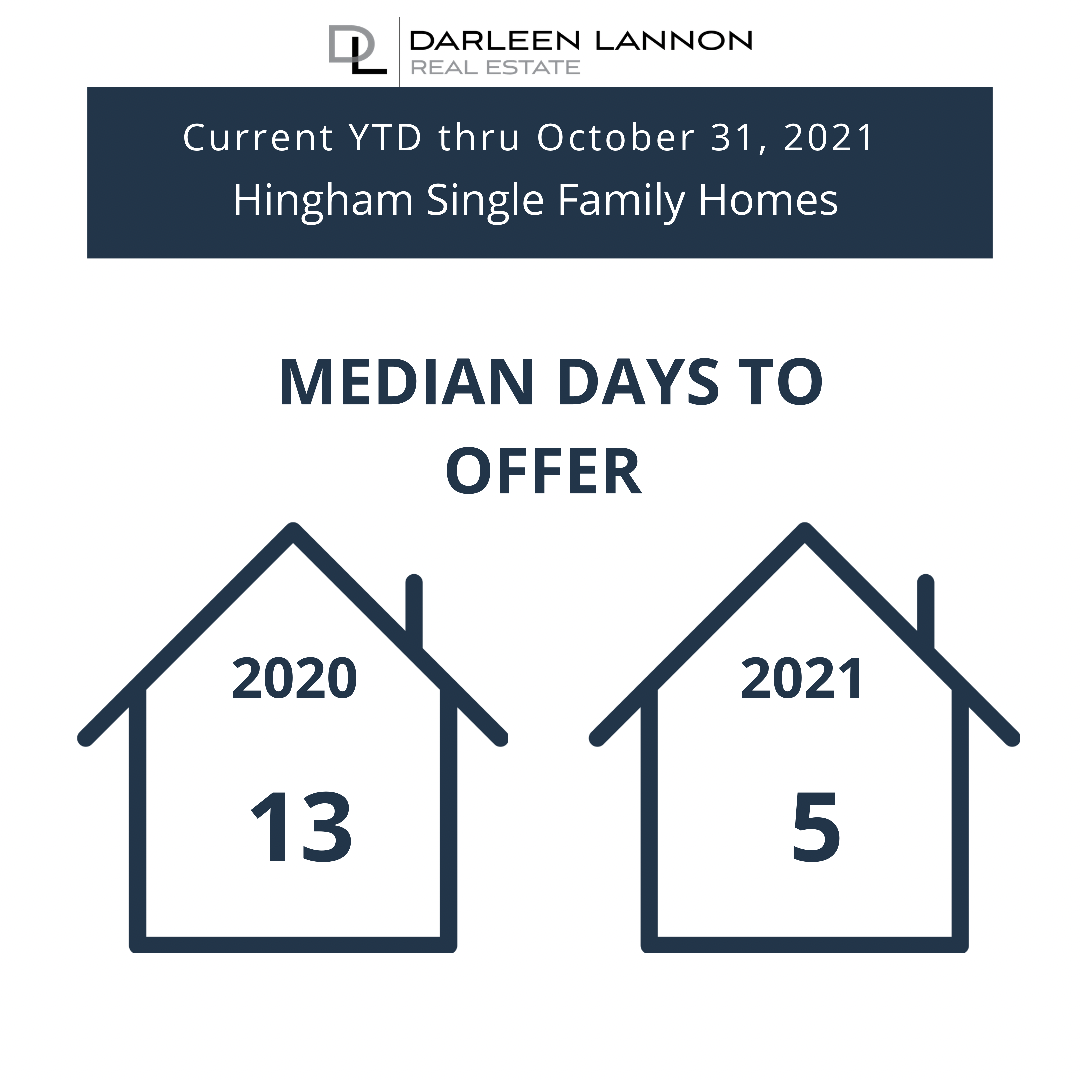 Homes are going under contract faster and for more money. The Median Sales Price is up 35% in 2021! The Median Sales Price in 2021 is $1,150,000 compared to $857,000 in 2020. Price per square foot is up as well. Sellers are receiving a median $436 per square foot for their home for a 15% increase over 2020.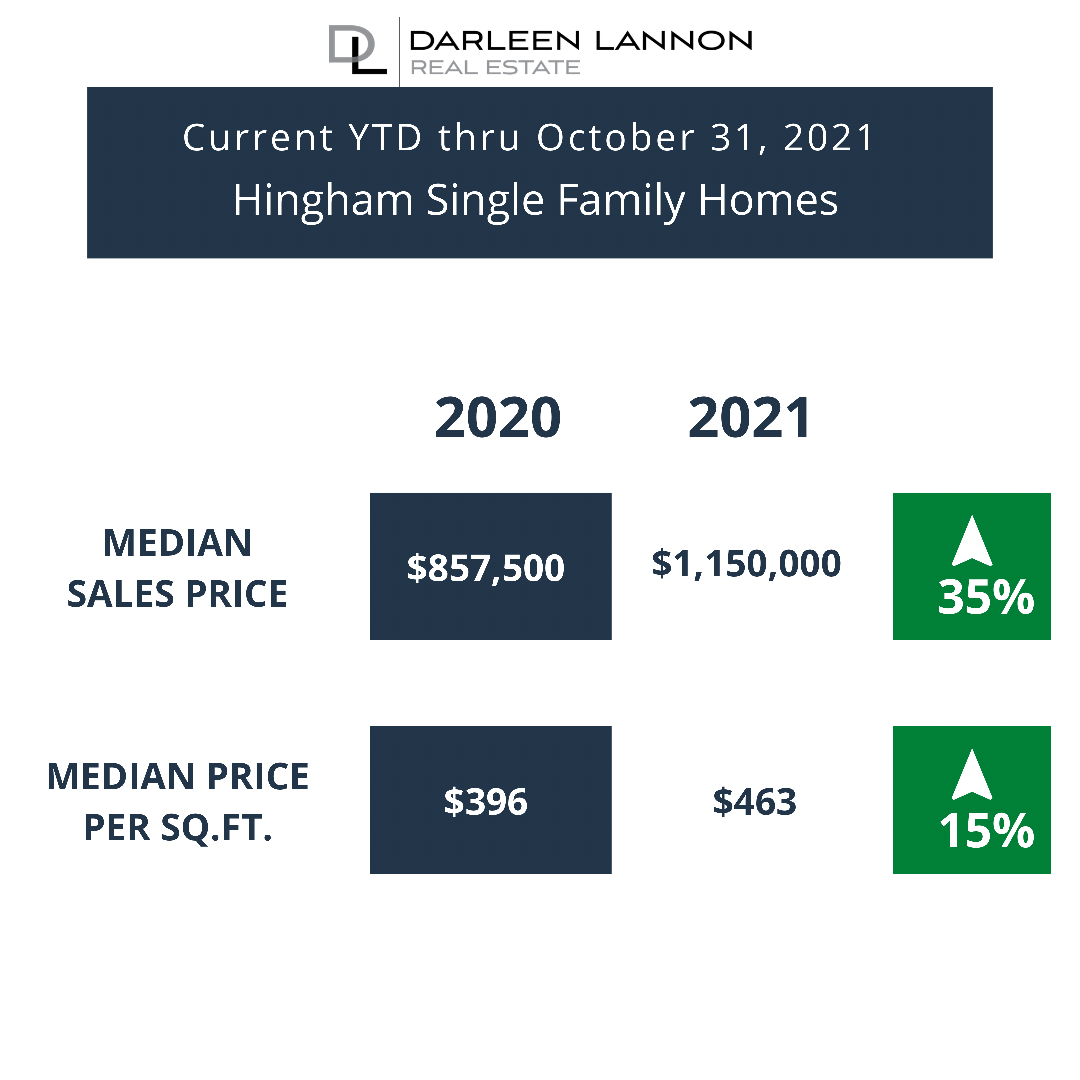 If you would like to take advantage of this sellers market, click here schedule a meeting with me. I am happy to provide a market analysis on your home.