Hingham Market Update-9/8/23
Posted by Darleen Lannon on Friday, September 8, 2023 at 4:20:14 PM
By Darleen Lannon / September 8, 2023
Comment
Hingham Market Update 9/8/23
Today, we are going to dive into the fascinating world of real estate metrics. Whether you're a buyer eagerly searching for your dream home or a seller looking to make a profitable sale, understanding these metrics can provide valuable insights into the current state of the market. So, let's get started!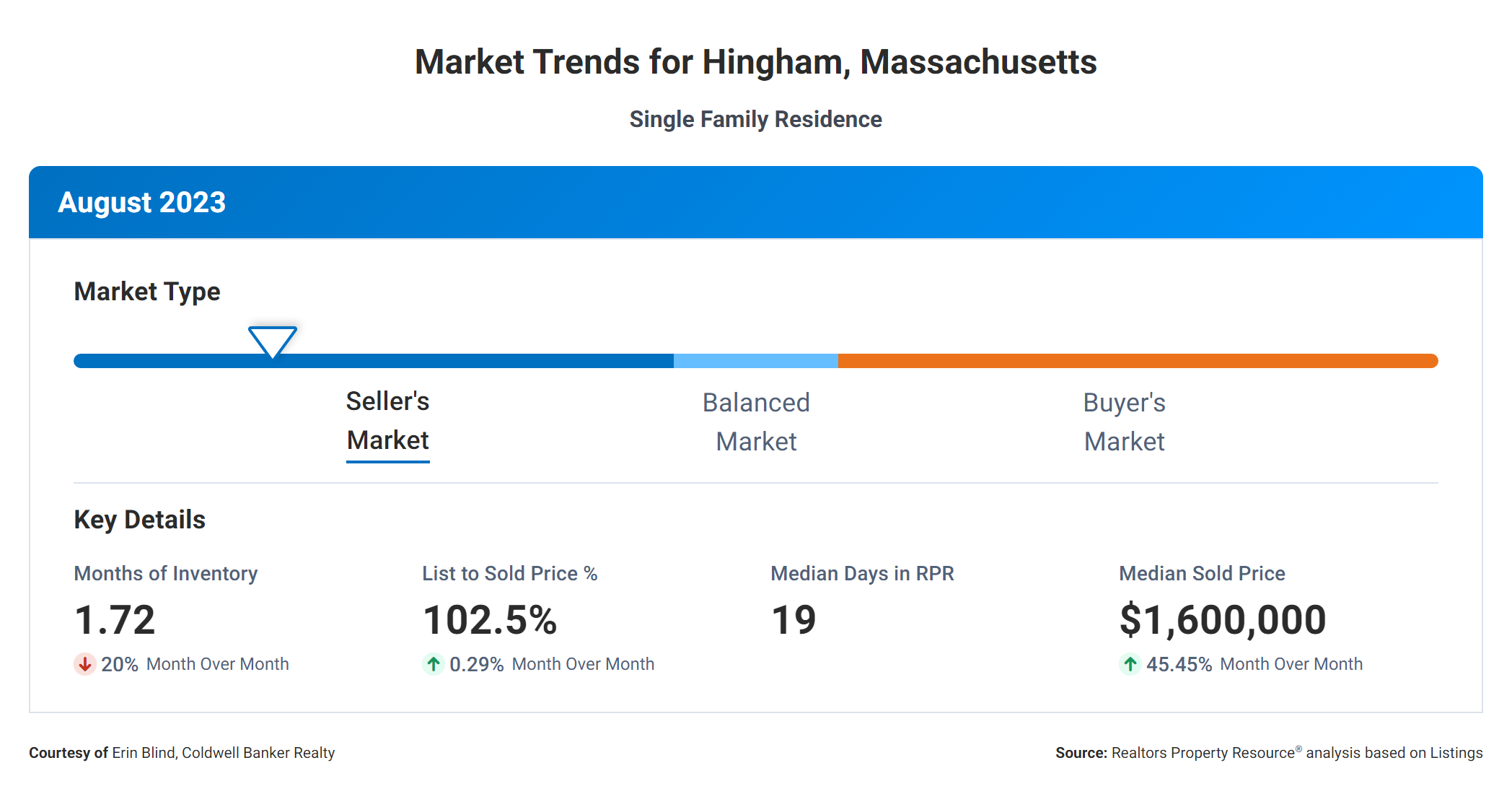 First up, we have the "Months Supply of Inventory," which currently stands at 1.72. This metric measures how long it would take to sell all the available homes on the market if no new listings were added. A lower number indicates a seller's market, where demand outstrips supply. And with a 1.72-month supply, it's safe to say that sellers hold a strong position in this market.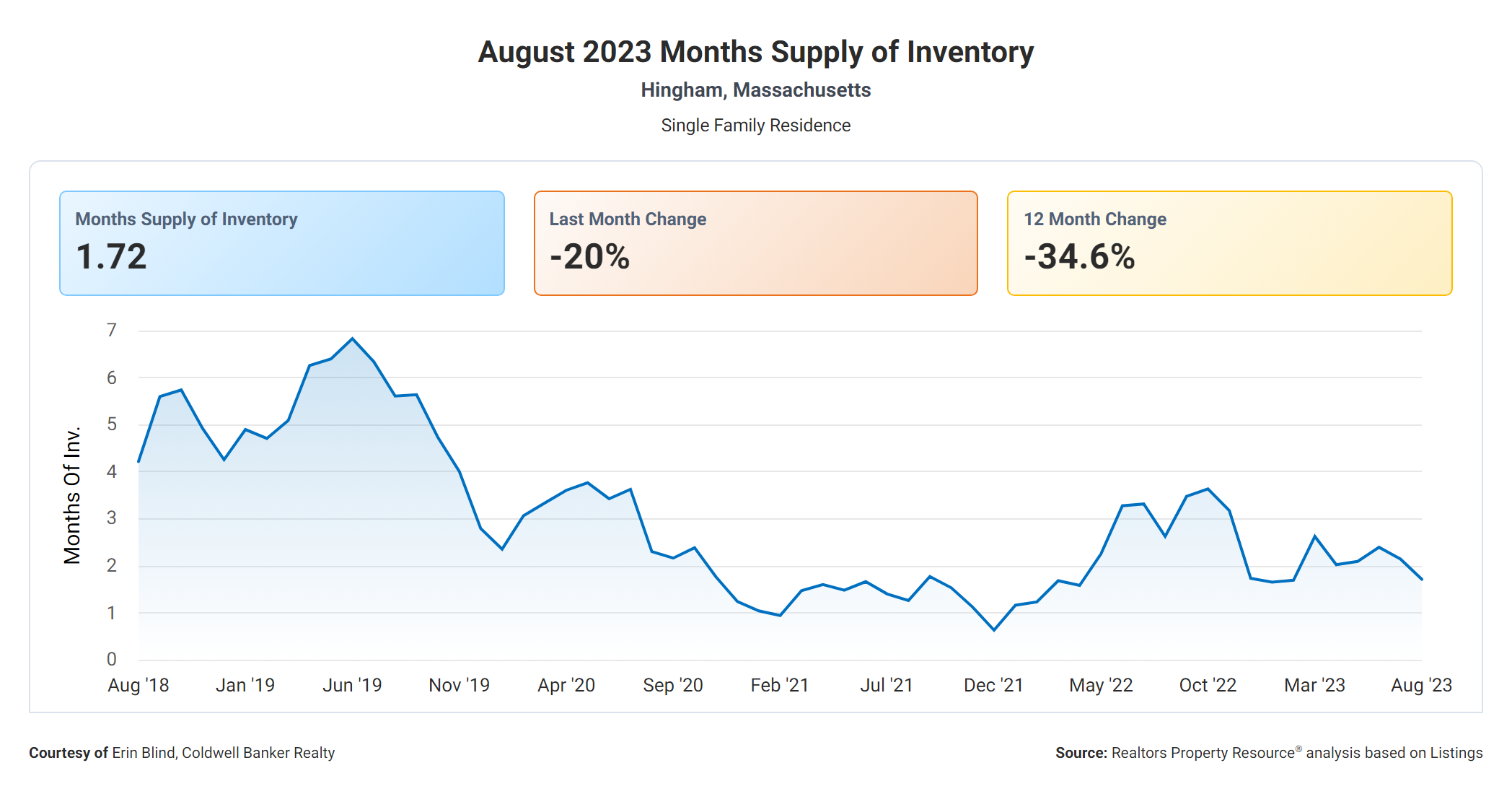 But what about the change in months of inventory over the past year? Well, brace yourselves for some exciting news! The 12-month change in months of inventory is a significant -34.6%. This means that the supply of homes has decreased by over a third in the past year. For sellers, this is fantastic news as it indicates a tightening market and increased competition among buyers.
Now, let's talk about the median days homes are on the market – a fascinating metric that provides valuable insights into the speed of sales. Currently, homes are spending a mere 19 days on the market before finding their lucky owners. This low number signifies a market where properties are in high demand, and buyers need to act swiftly to secure their desired home.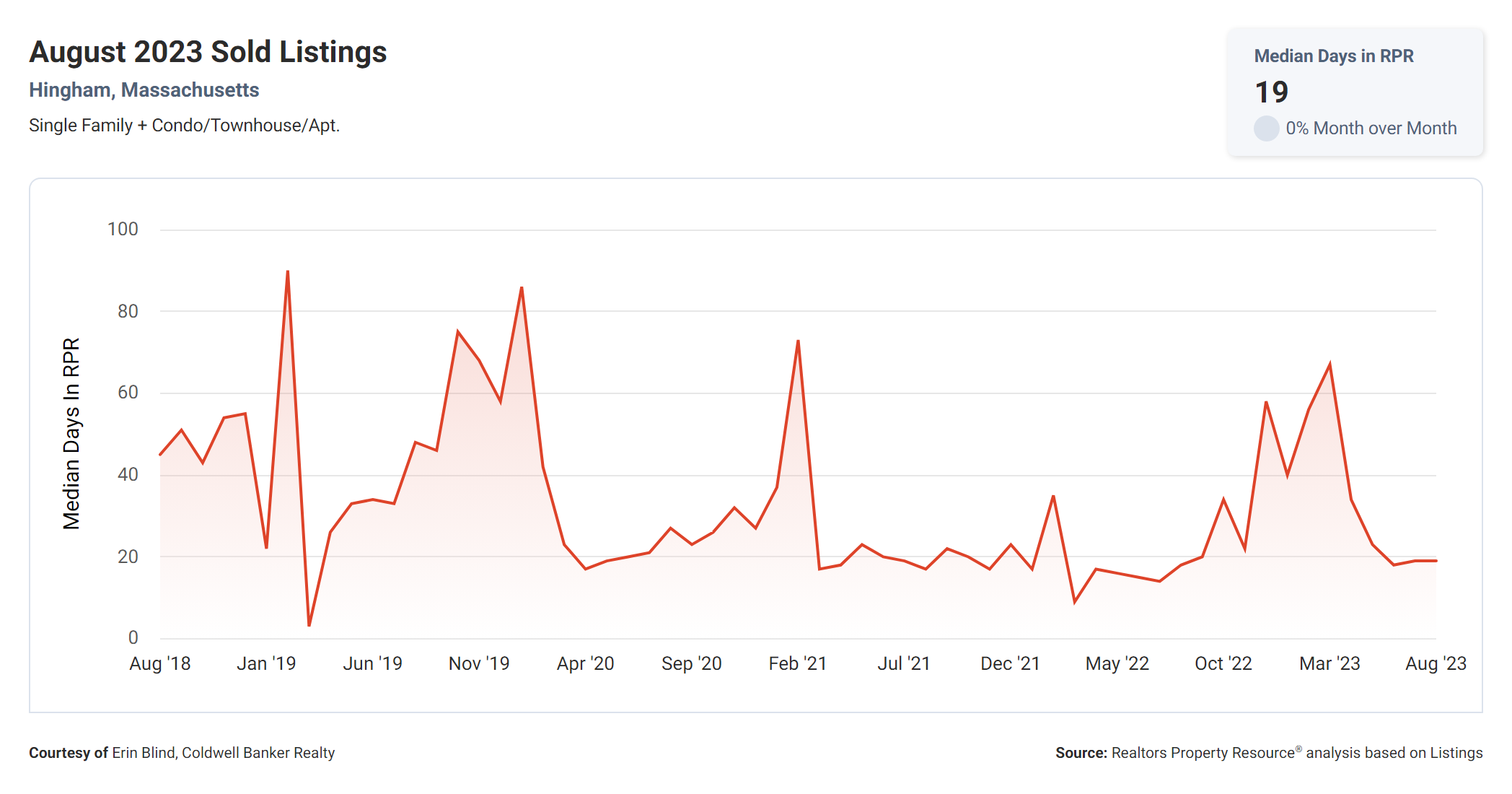 Moving on, we have the list to sold price percentage. And here's where things get even more exciting! The list to sold price percentage currently stands at an impressive 102.5%. This means that, on average, homes are selling for 2.5% above their listing price. Sellers, rejoice! This metric suggests a strong demand for properties and the potential for profitable sales.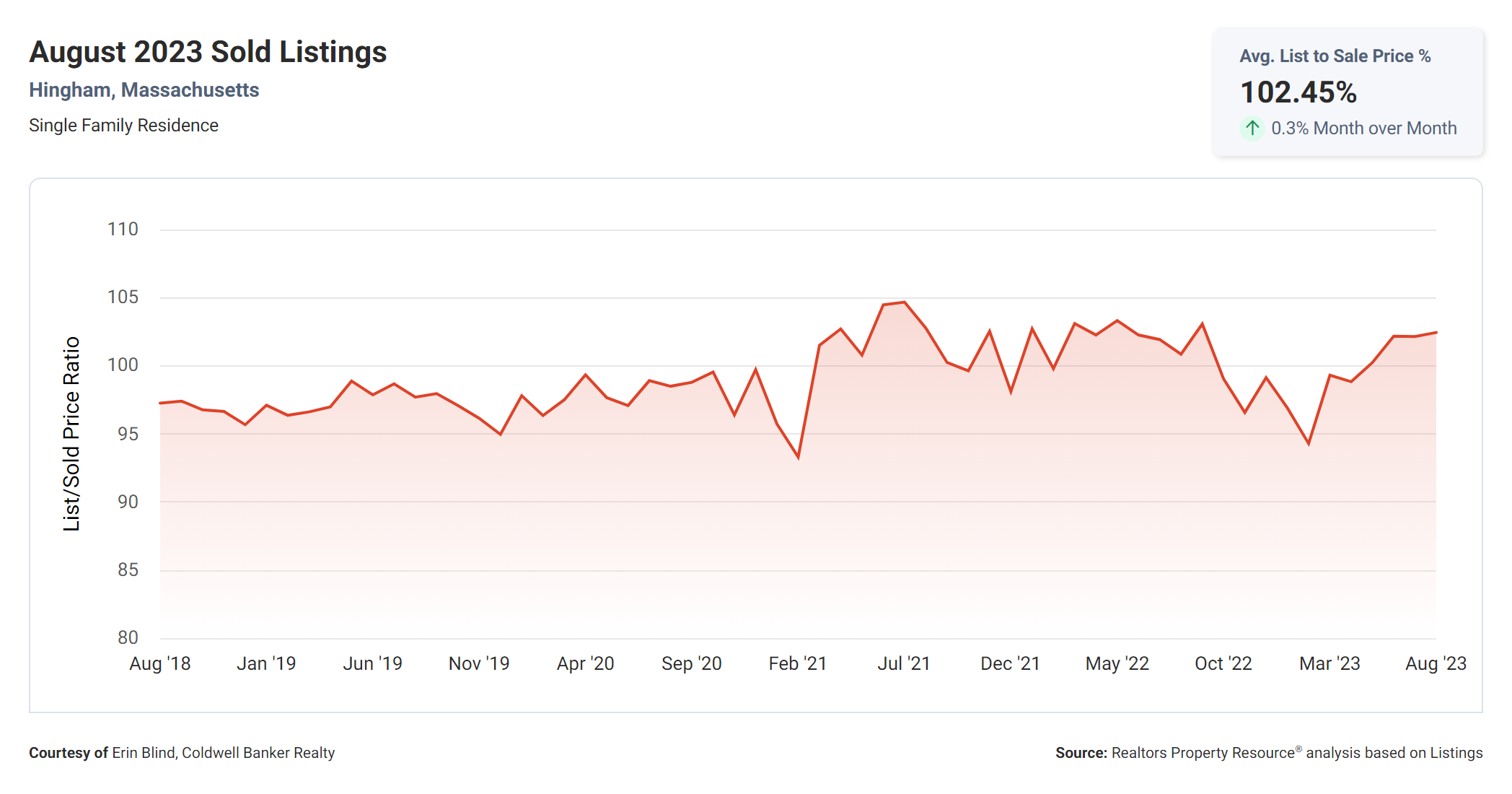 Lastly, let's talk about the median sold price, which currently sits at a whopping $1,600,000. This figure represents the middle point of all the homes sold in the market, showcasing the overall price range. With such a high median sold price, it's clear that the market caters to those seeking luxury and high-end properties.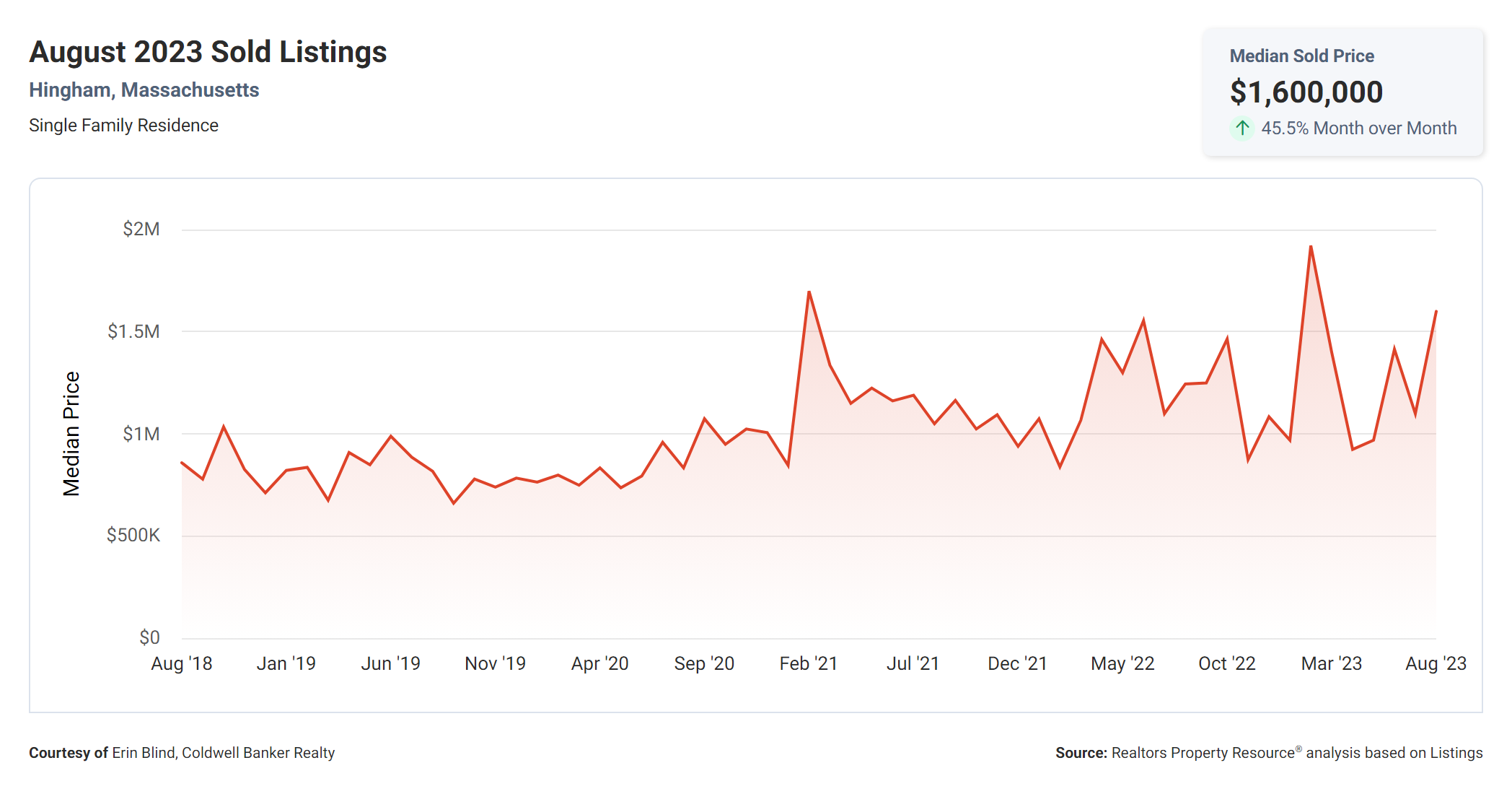 In summary, we've explored a range of real estate metrics that provide valuable insights for both buyers and sellers. From the low months supply of inventory and the decreasing trend over the past year to the lightning-fast pace of sales and impressive list to sold price percentage, these metrics all indicate a market that heavily favors sellers. And with a median sold price of $1,600,000, luxury properties are in high demand.
So, whether you're looking to buy or sell, keep these metrics in mind and make the most informed decisions in this exciting real estate market. Happy buying and selling, everyone!