Hingham, MA Market Snapshot Jan 1 - Apr 28, 2023
Posted by Darleen Lannon on Friday, April 28, 2023 at 5:47:21 PM
By Darleen Lannon / April 28, 2023
Comment
The market in Hingham is experiencing an interesting shift. The average days on market has now increased to 52 days, marking a staggering 189% increase from last year at this time. A significant contributor to this trend is the high percentage of high-end homes on the market. Currently, there are 30 homes listed for sale, with 50% of them listed for over $2,000,000. These numbers are considerable for Hingham, as historically, Cohasset was the market where these types of properties were more regularly traded due to its significant waterfront presence. However, we are now seeing these price points sprinkled all throughout Hingham, which presents a challenge as they may take longer to sell due to the more limited buyer pool.
In addition to this news, the town of Hingham has recently approved the rental of accessory dwellings. This is great news for those who have such dwellings and are looking to rent them out to someone outside of their family. The only requirements are that it has to be approved and must be for a minimum of 30 consecutive days. This opens up an exciting opportunity for those looking to earn some extra income by renting out their accessory dwellings.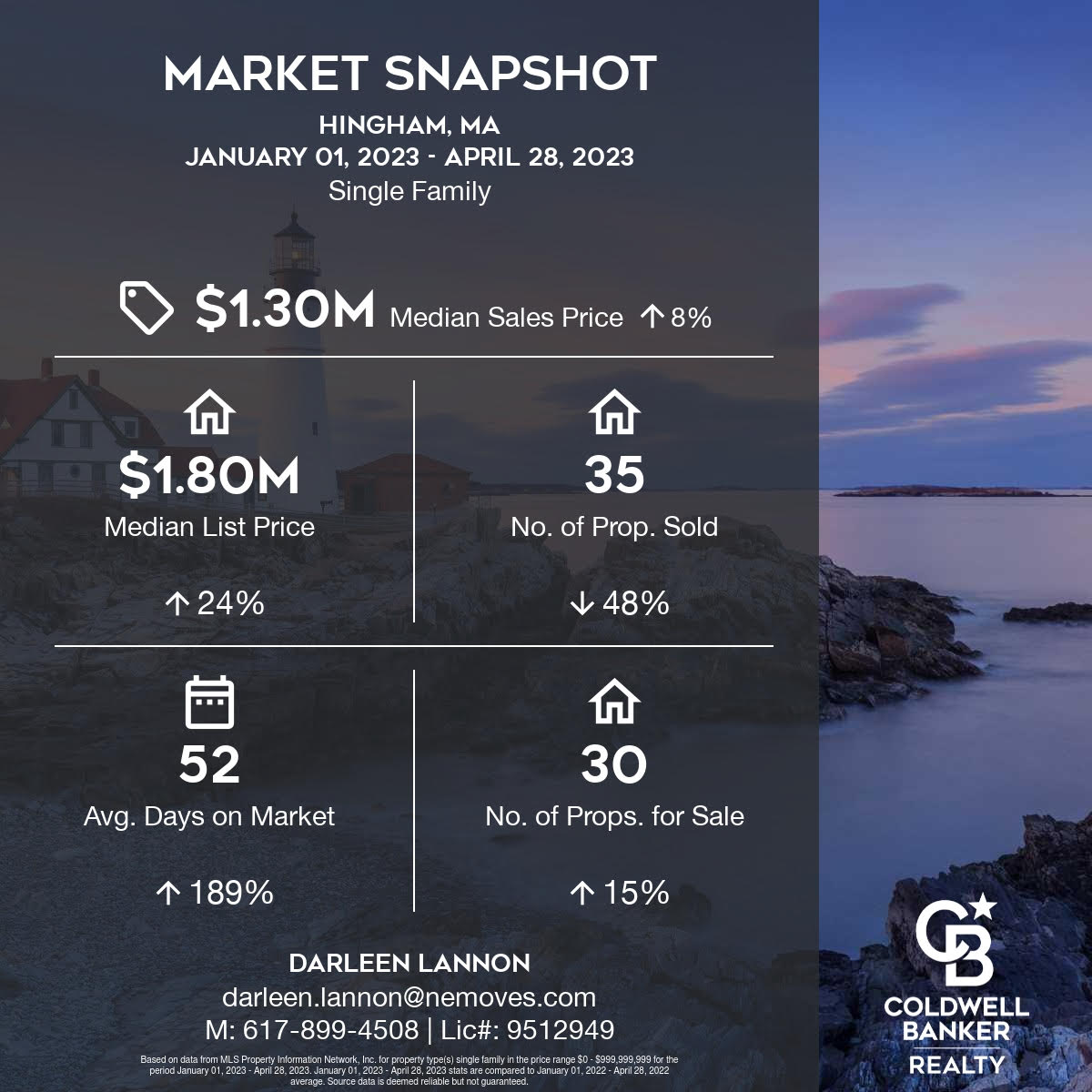 If you have any questions or are interested in your own specific real estate needs, please do not hesitate to reach out to me. Let's discuss how we can help you navigate this market and take advantage of the latest opportunities.