Dog Days of Summer on the South Shore
Posted by Darleen Lannon on Tuesday, July 12, 2022 at 3:24 PM
By Darleen Lannon / July 12, 2022
Comment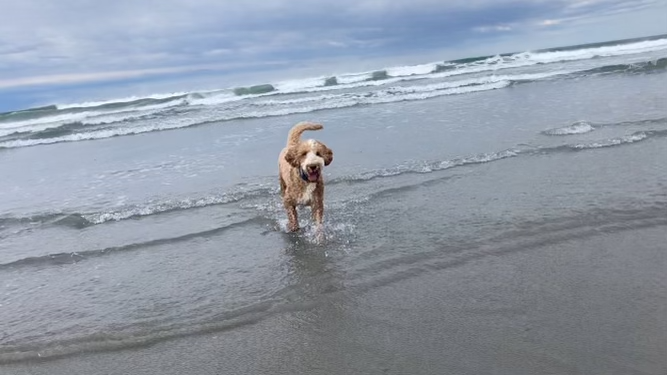 If you are a dog owner, summer is the season you want to your dog to enjoy as much as you do! Lucky for us, the South Shore is very dog friendly - from dog parks to restaurants that allow canine companions. Here is our list of local places and businesses that you should visit with your pooch this summer.
Many restaurants on the South Shore that have patio seating will allow leashed dogs to join you at your table. Here is a sampling of places where dogs are welcome.
Dogs are welcome to be leashed along the exterior of six outdoor patio tables at this Hingham Shipyard restaurant.
Dogs allowed on outdoor patio of this Hingham Shipyard restaurant.
Take-out Food by Hingham Harbor, picnic tables available and doggie pup cups offered!
Dogs allowed in the outdoor beer garden of this Hull establishment.
Find everything for your four-legged best friend at these shops! From homemade treats to toys, collars and leashes, these are the best places to pamper your pooch!
When you want to get outside with your dog and let them safely roam and play, try one of these local off-leash dog parks.
Dogs allowed off-leash in designated areas of the park.
Fenced in area where dogs are allowed off leash in the Union Point area.
The park has separate fenced in areas for big dogs and small dogs. Dogs must be licensed and vaccinated. Limit 2 dogs per adult.
One acre, off leash allowed space with a doggy water fountain!
This off-leash 3,000-square-foot indoor space also holds Puppy Playtime from 9 to 10 a.m. on Saturdays and a Small Dog Meet Up from 9 to 10 a.m. on Sundays.
The park is centrally located on Quarry St. and includes three separate areas for active dogs of all sizes, small dogs and senior dogs. It is equipped with shelter pavilions, benches and watering stations.
The South Shore also offers countless parks and trails to enjoy with your dog on a leash. Here are a few of our top picks.
HINGHAM SHIPYARD GREEN
We hope you enjoyed our recommendations!