Hingham Women's Club Ushers in Festive Cheer with Holiday Events and Charitable Endeavors
Posted by Darleen Lannon on Friday, November 17, 2023 at 4:44:39 PM
By Darleen Lannon / November 17, 2023
Comment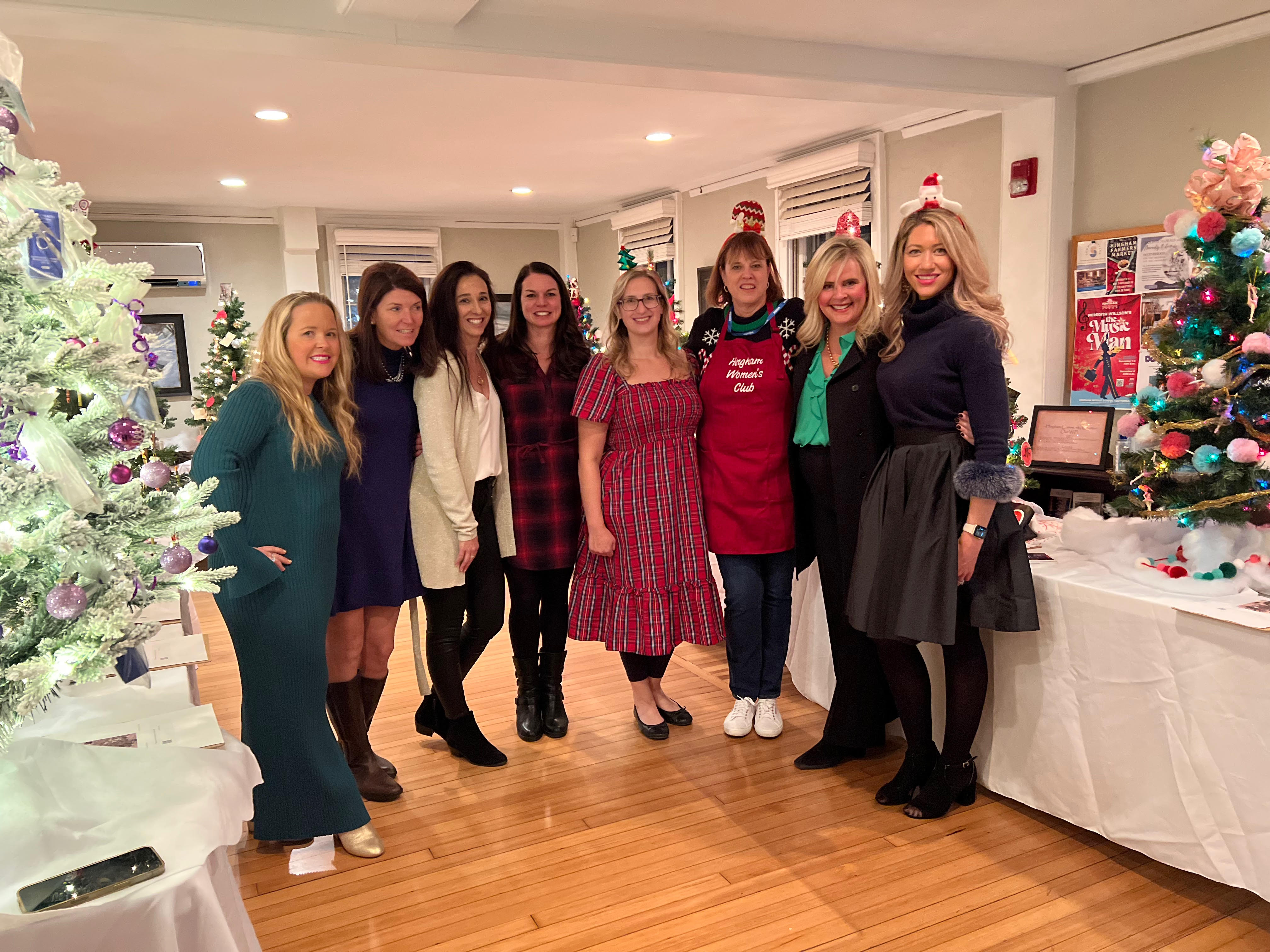 As the holiday season approaches, the Hingham Women's Club (HWC) is engaging the community with a series of events that embody the spirit of giving and celebration. The club, known for its philanthropic presence in Hingham, has already set a heartwarming precedent with its recent activities.
In October, the "Kids that Care" Trick or Treating event at Queen Anne's Nursing Home showcased the HWC's commitment to spreading joy across generations. Local children, dressed in their Halloween best, shared smiles and laughter with the residents.
Further extending its outreach, HWC partnered with Bobbles and Lace for a remarkable shopping event with the owner Megan Cheek. Proceeds were generously donated to the Hingham Food Pantry.
With the season of giving upon us, the HWC is preparing for its annual 'Festival of Trees' fundraiser, slated for December 1st and 2nd during Christmas on the Square at the Hingham Community Center from 5-8:30 and the online auction where bidding is held until December 2 at 9 pm.. This event not only brightens the holiday landscape but also serves as a crucial fundraiser. Community members are invited to elevate this festive tradition by contributing items to adorn the trees or to be featured as auction prizes. An emphasis on sourcing donations from local businesses adds a layer of community support, nurturing the local economy while aiding charitable causes.
The club encourages groups like book clubs, sports teams, and neighborhood friends to collaborate on creating themed trees for the in person and online auction event.
Proceeds from the event will directly benefit the Friends of the Homeless of the South Shore and the HWC Scholarship Fund, thereby supporting individuals facing homelessness and aiding the educational aspirations of local students.
The HWC extends a warm invitation to those interested in participating or joining the organization. Engaging with the HWC offers a unique opportunity to make a tangible difference in the lives of others while partaking in the camaraderie and goodwill that define the club.
For more information on how to get involved with the Hingham Women's Club and its holiday initiatives, visit their website at https://www.hinghamwomensclub.org. Your contribution, whether it be time, donations, or festive creativity, is invaluable in the club's pursuit of community betterment and festive celebration.